Hancock Day School was founded in 1953, by Mrs. Emmie Ruth Bell Hancock, with the objective of establishing a school where each student could develop and reach the full realization of his or her potential. Opening with a kindergarten and first grade, the school grew rapidly. Mrs. Hancock's son, William Bell, and his wife managed the school until their retirement in 2004. Upon announcing their retirement and planned school closing, Hancock parents formed Parents and Friends of Hancock, Inc., a 501 (c) 3 organization, to continue the school. A former school property was purchased nearby and is now the current home of Hancock Day School.
Hancock currently serves students in grades pre-Kindergarten through eight. In 2019 the school was recognized as an Exemplary High Performing National Blue Ribbon School. The school offers a challenging curriculum with an early emphasis on reading and phonics skills.  Small classes in a structured and caring environment prepare students for success in learning and life.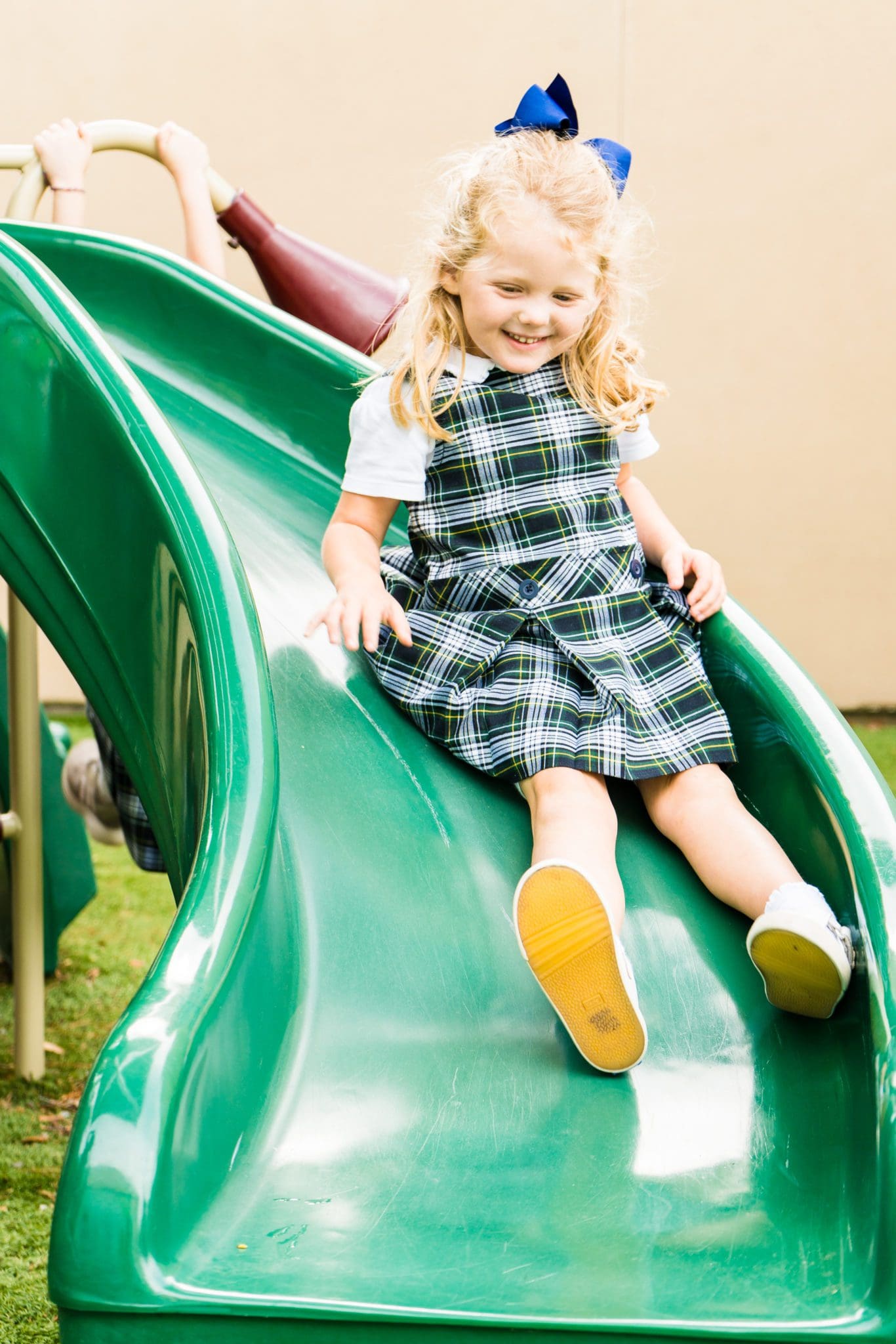 For over 70 years, Hancock has provided our students with a solid educational foundation. Whenever we try to explain how we accomplish this, the words "The Hancock Way" are invariably used. It is a feeling, an attitude, a philosophy, a mindset, and an atmosphere.
At the core of the Hancock Way are nine virtues that guide our community in learning about and engaging in practices that support our school's mission: Hancock Day School develops the whole student by instilling values, knowledge, and skills to become an independent, self-reliant, lifelong learner with strength of character to make positive contributions in our ever-changing world.
The Hancock Way can be defined by the following statements directly aligned with the virtues:
Be kind
Be trustworthy
Be helpful
Be determined
Be understanding
Be fearless
Be inquisitive
Be grateful
Be flexible
Additional aspects of the "Hancock Way" are evident as you walk through our halls. Our orderly classroom procedures and structured curriculum create a learning environment that challenges and nurtures our students. There are rules and expectations to put our children on the right learning path. The respectful, kind, and genuine relationships among all members of our community create a warm and welcoming feeling as you step onto our campus. Finally, the traditions set in motion by Mr. and Mrs. Hancock and Mrs. Bell have tied our community together across generations. Mrs. Bell's famous words, "Mind your manners," can be heard throughout the school every day.
Our Judeo/Christian tradition and our mission statement emphasize the importance of developing personal attitudes towards people, the environment, and learning. Although these attitudes will be woven into the students' daily lives, one of the virtues will be highlighted for additional attention each month. Monthly assemblies, classroom activities, and service projects will support each student's experience and develop a firm foundation of the values, knowledge, and skills that promote strong moral character, academic excellence, and a love for learning.
The "Hancock Way" is what we do and who we are. Our school's vision states, "We believe that the greatest gift we can give our students is Roots to Grow…Wings to Fly."
Hancock Day School believes that everyone is created in the image of God. It is expected, then, that students, parents, faculty, and staff conduct themselves with honor, respect, and integrity consistent with the ideals of Hancock Day School's Mission Statement and Vision. Collectively, we take pride in committing to these higher ideals and hold each other accountable when we fall short.
Hancock Day School is characterized by strong academics, personalization, adherence to quality standards, autonomy in choosing a well-rounded curriculum, and adherence to our school mission.
Hancock Day School is a proud member of: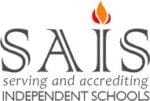 The Southern Association of Independent School (SAIS) is one of the largest independent school organizations in the United States. SAIS is a member of the National Association of Independent Schools (NAIS). The mission of SAIS is to strengthen member schools by providing high-quality accreditation processes, comprehensive professional growth opportunities, and visionary leadership development programs. SAIS is a membership organization of over 375 independent K-12 schools, representing over 200,000 students.

Georgia Independent School Association (GISA) is a non-profit association of private, independent, and parochial schools throughout the state. The mission of GISA is to advance excellence and collaboration among Georgia's independent schools by serving the professional growth, advocacy and interscholastic needs of member schools.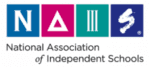 The National Association of Independent Schools (NAIS) has over 1700 schools world-wide with over 569,000 students attending NAIS member schools. With that in mind, NAIS provides a wealth of information to independent schools like us through well documented research and discovery of the best practices and cutting edge strategies found around the globe.
In 2019 the school was recognized as an Exemplary High Performing National Blue Ribbon School by the U.S. Department of Education.
The Hancock Day School Board of Trustees is the guardian of the school's mission. It is the Board's responsibility to ensure that the mission is relevant and vital to the community it serves and to monitor the success of the school in fulfilling its mission. In addition to stewarding the mission, the Board is responsible for promoting the school's vision and for fostering a culture that embraces our core values of honor, integrity, respect, community, and academic excellence. The Board is accountable for both financial stability and the financial future of the institution, engaging in strategic financial planning, overseeing operating budgets, and participating actively in fundraising.
Members of the Board make a significant contribution to Hancock Day School and its students. The vitality of the school depends on their commitment and caring leadership. Members of the Board are trust holders of all that is important to the life of Hancock Day.
Mr. John Manly, Chairman
Mr. Travis Thomas, Vice Chairman
Mrs. Katie Chancy
Mrs. Rachel Hasselle
Mr. Timothy Walmsley
Mr. Brent Goodman
Mr. Hunter Saussy
Mrs. Carolyn McIntosh, Treasurer
Mrs. Heather Lundy, Secretary
Mr. Seth Speir
Mr. Cody Tharpe
Mr. Mitul Patel
Mrs. Courtney Davidson
Ready to Experience Hancock?
Make an appointment to take a tour or apply now!